Academy of Fixed Orthodontics (AFO) is a research and continuing education institution started by Dr. Ravi Kumar in 2004 to promote fixed orthodontics education and popularize his Realistic Treatment PhilosophyTM.  AFO India and affiliate centers, in partnership with AFO New York and American Academy of Advanced Dentistry (AAAD), provides the latest Orthodontic and Dental Specialty courses to the discerning dentist! Our Fellowship courses comes with 5 year Free Post-Course Mentoring (hand holding) to make your orthodontic practice a great success! All AFO course participants can convert to AFO New York certification by paying 1000 USD additional for an international certificate! We also have Self starter online courses in Labial and Lingual orthodontics which comes with Course Videos and Course Manual in the AFO-Course-In-A-Box!
1. Online Orthodontics Courses, Seminars and Self Starter handson training in Orthodontics
2. Long term 1  year Orthodontic Fellowship Course in New Delhi, India (Clinical)
3. International Orthodontic Course for General Dentist in Bangalore and New Delhi, India
4. Straight Wire Seminars, & Orthodontic Handson Training Workshops (Basic and Advanced)
5. Orthodontic Continuing Education – PG Diplomate Course in Orthodontics
6. Lingual Orthodontics Courses
7. Mini Screw Implants (TAD) Courses
8. Free 5 years post course mentoring, Free Cephalometric Analysis tools, Orthodontic Case Discussion Forums and Course Videos for participants.
9. Short term certificate courses in Orthodontics in our India, USA, Switzerland and Malaysia centers
10. Damon Course with mentoring, One to One Skype Videoconferencing courses and Functional Appliances courses
>> 6 DAYS COMPREHENSIVE ORTHODONTICS INTERNATIONAL FELLOWSHIP COURSE
April and October in Bangalore, India, May and November in New Delhi, India – Click here!
>> Check out our Orthodontics Diploma Course in New York / Miami, USA.
>> Check our our 1 year Orthodontics Fellowship course in Toronto, Canada.
AFO Affiliate Centers
Lausanne, Switzerland (Europe) – 3 Day Damon Orthodontics Course with Clinical Observation
AODO, New Delhi, India
Malaysia – 18 months clinical orthodontics course
Click here for our indirect bonding service for Labial and Lingual brackets!
AFO Diplomate Faculty Centers
Orthodontics course for GP's- Yangon, Myanmar by Dr Nay Aung, Dip.Ortho (AFO). Click here for details.
OUR FACULTY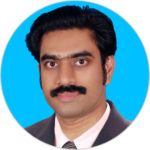 Dr Ravi Kumar, the Director of AFO and chief faculty, an alumnus of Government Dental College, Kozhikode, Kerala, India, has been interested in teaching, research and innovation in orthodontics.
Learn More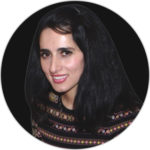 Dr Nancy Maurer
, Specialist in Orthodontics, has been practicing orthodontics since past 14 years. She was born in Angola and completed her Dental Degree in 1999 from Portugal.
Learn More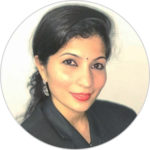 Dr. Prof Archana Sachdeva
completed her graduation and Post Graduation with an outstanding track record. She has been practicing and teaching orthodontics since past 12 years and is currently working as CEO-Managing Director , Academy of Orthodontics and Dentofacial Orthopedics, India.
Learn More
---
Academy Of Fixed Orthodontics (AFO) in association with our Affiliate Centers and American Academy of Advanced Dentistry (AAAD) brings you courses in all Dental specialties.  Certification is from AFO India and AFO Affiliate Centers accredited to AAAD. For AFO New York and AAAD certification you have to pay $1000 over the course fee.
Courses offered through our partner AFO New York (USA) and Affiliate Centers in New Delhi (India), Lausanne (Switzerland) and Kuala Lumpur (Malaysia) includes Dental Implant, Rotary Endodontics, Oral Surgery, Prosthodontics, Periodontics, Laser in Dentistry, Aesthetic Dentistry, Botox (Maxillo-Facial Aesthetics) /Fillers /Stem Cell /Mesotherapy. You can do an Advanced Internship Program in all the subjects in 45 days. Contact us for pricing.
Contact us to become an Affiliate Center
Contact us to Advertise on our website and program venue
Click here for the Orthodontic Assistant training course.
Due to the pandemic situation many of our offices are working remotely or are closed temporarily. You can take our online course at anytime from anywhere. Please contact us for the latest schedules. Stay safe!
Disclaimer: Academy of Fixed Orthodontics and its partners or affiliates do not claim to offer any recognized specialist qualifications in Orthodontics or any subject in Dentistry. Please note that AFO program is not applicable to any formal degree program but is an acknowledgement of the participant's commitment to professional growth and development. The certificate awarded on successful completion of our courses is not a specialty certification enabling the holder to practice as a specialist in the profession. It is the duty of the course participant to check whether they can practice the specialty as per the guidelines of the regulatory authorities. Credit points awarded are solely for the purpose of tier advancement in AFO courses and are not affiliated or accredited by any other institution. Testimonials appearing on this website are received in various forms via a variety of submission methods. Users are not paid or otherwise compensated for their testimonials. The testimonials displayed are given verbatim except for grammatical or typing error corrections.