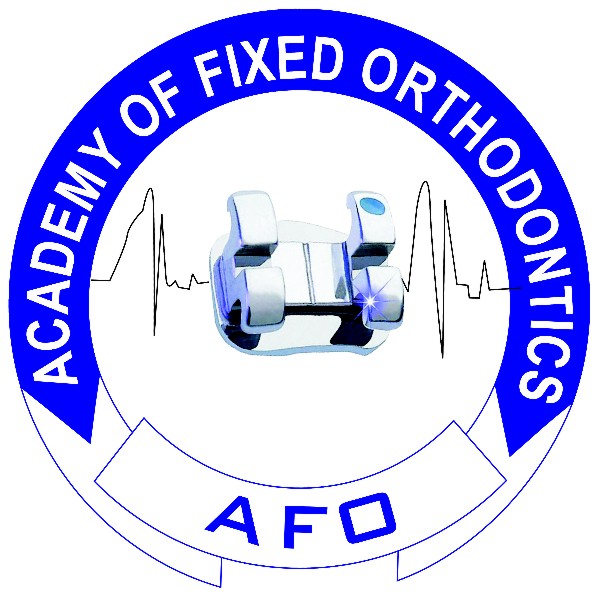 2020 COURSE SCHEDULE
NEW DELHI, INDIA, May 14th to 19th
BANGALORE, INDIA, May 29th to June 3rd
BANGALORE, INDIA, November 20th to 25th (Dr Ravi Kumar)

NEW DELHI, INDIA, November 20th to 25th (Dr Archana)
PUNE, INDIA, May 9th to 14th, November 14th to 19th

Check out our Orthodontics Diploma Course in New York, USA – Miami from March 26th to 30th, September 18th to 22nd and New York from June 12th to 17th, December 1st to 6th.
We have started the 1 year Clinical Fellowship course in New Delhi. New batch starting every month. Register asap.
Click here for upcoming courses in Bangkok, Thailand from (Level I course) – March 8th to 10th, Level I and II – September 21st to 25th
---
Can't wait till then? Find out how you can learn with our SELF-STARTER course here and then attend the Classroom course for the advanced classes.
Do you want to organize AFO Course in your City or Country? Then contact us to become the AFO Course Coordinator!
---
REGISTRATION
---
The 6 day International Orthodontics Fellowship training course is the most popular short term courses in orthodontics in India. AFO conducts the 6 day Fellowship course twice every year in Bangalore, India during the months of April and October and in New Delhi, India during the months of May and November. We also conduct the 6 days short term comprehensive orthodontics course in New Delhi center at anytime of the year after prior booking. The astute participants gets a specially designed course whereby they are directly given FELLOWSHIP certification. AFO provides you with the most complete handson orthodontics training courses!
This 6 days course is intended for dentists who have little or no experience in orthodontics and want to learn to incorporate it into their practices or progress from removable appliances to a comprehensive, fixed technique. This is a one-of-a-kind, hands-on course which will help you to increase your practice base. You can take the Self starter online Level I orthodontics course and then do the entire Level I, Level II and III classroom courses at our center on the scheduled dates and pay only the balance course fees!
You can become AFO Fellow & Certified Orthodentist by attending the AFO courses in Orthodontics. All AFO courses come with a free 5 year post-course mentoring. Take the entire course or take Level I alone or Level I and II alone according to your convenience.
The experienced orthodontist and former AFO course participants can also learn LINGUAL ORTHODONTICS. AFO is conducting the 1 day course on STb Lingual Orthodontics and will show the course participants proprietary indirect bonding technique developed by Dr.Ravi Kumar specifically for Lingual orthodontics practice. Lingual course will be conducted 1 the day before or after the Fellowship course dates.
Please see above for the latest schedule. Download the course brochure CLICK HERE
---
Certificates and Accreditation
What you get from the Course
1. Hardbound Course Manual
2. CD with soft copy of textbooks
3. 5 years free post course mentoring and 10mts discussion time for all your cases
4. Access to clinical photographs and Course videos online
5. Cert.(Ortho) certification and Fellowship from AFO OR Certified Level I /II / III
---
Straight Wire Orthodontics Demystified (LEVEL I)
AFO proudly presents the Level I certificate course in Straight Wire Orthodontics on Day 1 and Day 2.
Date: Day 1 and Day 2
Time: 10.00 AM TO 5.00 PM each day
Course Fee: 20,000 INR / 450 USD
Topics
Day 1
1. Introduction to AFO Course Philosophy
2. Growth and Development
3. Biomechanics
4. Diagnosis and Treatment Planning
a. Extra oral examination / Habits
b. Intra oral examination
c. Photography in Orthodontics and Model Analysis
d. Cephalometrics
5. Space gaining
6. Straight Wire Appliance
7. MBT System
8. Armamentarium
9. Banding and Bonding
10.Anchorage Control
11.Mechanotherapy
12.Retention and Relapse
Day 2
Hands-on Typodont – Full mouth Banding, Bonding, Wire placement and Wire removal
---
Orthodontics of Biomechanics (Level II Certification)
The Level I and Level II can be taken together for a direct Level II certification.
Date: Day 3, Day 4, Day 5
Time: 10.00 AM TO 5.00 PM each day
Course Fee Level II– 35,000 INR / 950 USD (Level II alone for those who have completed Level I)
Course Fee Level I and Level II together– 55,000 INR / 1400 USD
Topics
Day 1
Biomechanics of Wire bending within PEA
Cephalometrics
Practicals
Day 2
Biomechanics of Wire bending within PEA II
Model Analysis
Practicals
Day 3
Realistic Treatment PhilosophyTM
Interceptive Orthodontics
Functional Orthodontics
---
Advanced Orthodontics (Level III Certification Condensed)
Day 6 – Orthodontic Mini Screw Implants with handson on Typodont
– Self Ligating Brackets, Tip-Edge, Begg's Technique
Course Fee – 15,000 INR / 350 USD for Mini Screw alone and 25,000 for both / 650 USD
Course Fee for Level I to Level III (Fellowship) 80,000 INR / 2000 USD
Topics
Mini Screw Implants (Handson)
Tip-Edge
Self Ligating
Begg's
---
Handson Work shops
1.Hands on training on typodont
2.Practical class on Cephalometric Tracing and Analysis
3.Practical class on Model Analysis
4. Practical class on Wire Bending
5. Practical class on Orthodontics Mini Implants (TAD)
6. Practical class on Free Ceph software
Case Review & Post-Course Mentoring No extra charges will be levied for the post-course mentoring of all new and in-progress cases for a period of 5 years. This post course mentoring is the unique highlight of the course as this will allow the participant to discuss their cases as the treatment progresses. Each participant also gets 10mts of online discussion time per case if needed.
FAFO – Fellowship of Academy of Fixed Orthodontics and Cert. (Ortho) for all those who takes up Level I to Level III.
Each of the above courses is stand-alone and participants can stop at any level, if they are satisfied with the clinical / knowledge outcomes for the particular skill level.
---
Course Fee: 80,000 INR / 2000 USD or as detailed above for individual courses
18% GST will be charged for all courses within India (clinical services by faculty will not be charged GST). Please contact us before depositing course fee.
---
Lingual Orthodontics – STb Technique
1 day course on STb technique in Lingual Orthodontics with handson on Typodont
Course Fee – 27,000 INR / 500 USD (Typodont and STb bracket kit provided to participant)
Topics
Lingual Straight Wire – Technique and Practice
Handson
---
Contact Us
Office:+91 484 2388149
+91 8089795589 Save this number on your phone and contact us on Whatsapp!
Email: indiaoffice@drravikumar.in OR orthocourse1@gmail.com
---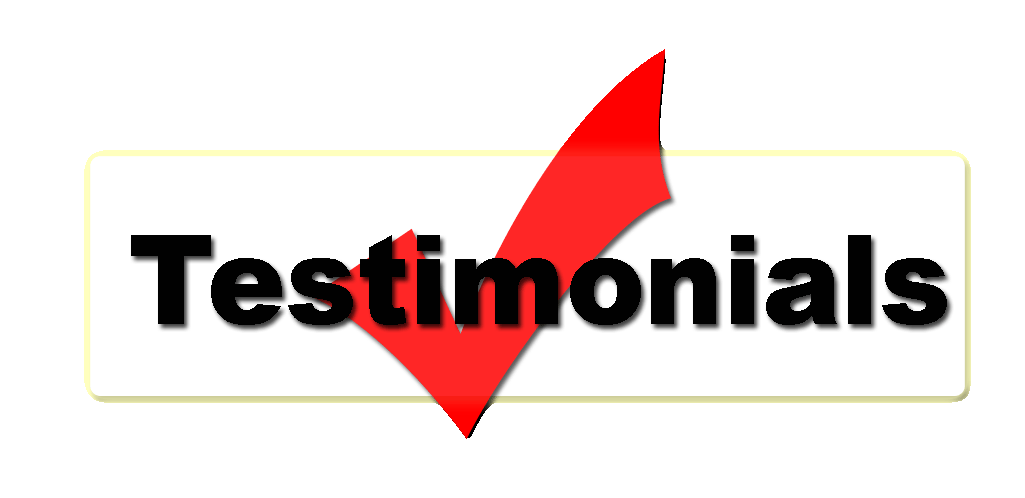 "Its great!""The course was very interesting."
Dr.BASHIR ELMILADI, Tripoli, Libya, North Africa. Mob:00218912152956 (12.00 to 8.00pm IST)
Dr.ABDULLAH ELMILADI, Tripoli, Libya, North Africa. Mob:002183745279 (10.00 to 11.00pm IST)
"An eye opener. Best orthodontics handson course ever attended."
Dr.Farayi Shakespeare Moyana, Zimbabwe, Africa. Mob:00263772431882 (8.30 to 4.30pm Local Time)
"It was very good compared to other courses!"
Dr.AZIM, Afghanistan. Mob:0093700272829
"It was very good compared to other courses!"
Dr.OZAIR, Afghanistan. Mob:0093799241473
Very well planned and it gives you the confidence to start off right after it is over
Dr.K.S.Srivatsan, MDS, Uttar Pradesh, India.
Mobile: 09415027314
Now I am ready to practice orthodontics in my clinic!
Dr.Haider, Iraq.
Mobile: +9647712639438
Enlightening!
Dr.Ritu Verma, Haryana, India.
Mobile: +91 9816784217 (6.00 pm to 8.00pm IST)
Great Experience!
Dr.Danny Dutta, Assam, India.
Mobile: +91 9435081168
AFO Orthodontics Course has covered all the needed things which is required for starting practicing orthodontics. Now I feel confident to start doing it!
Dr.Parikshit Pandey, Rajasthan, India. Phone: 09125764909
Perfect course for the practicing Dentist!
Dr.Moses Thong, Nagaland, India.
Phone: 09774168982
Superb course in orthodontics!
Dr.Neeraj Narang, Ambala, Haryana, India.
Phone: 09992007003
Felt, good and confident after doing it!
Dr.Sunita Dhariwal, Haryana, India.
Phone: 09466237178 (Call after 5.00 pm IST)
Very useful and interesting!
Dr.Anand Suresh, New Delhi, India.
Phone: 09711916378
Extremely Satisfactory!
Dr.Sanjeev Kumar, Uttaranchal, India.
Phone: 09045090456
Excellent!
Dr.Pankaj Biala, Punjab, India.
Phone: 09872761938
It was very good and to the point!
Dr.Puneet Malhotra, Punjab, India.
Phone: 09815583533
Very Satisfying!
Dr.Ruchi Bhuyan, Orrisa, India.
Phone: 09438160144
"Good Experience."
Dr.Adisorn Hanworawong, Thailand
Mob:0066813713196
"Looking forward to start practicing orthodontics. Very good experience and exposure for a beginner like me to start taking up orthodontics cases. I have build some confidence in me!"
Dr.Rubini Arasu, Malaysia
Mob:0060163782184
"Very Good. God bless you sir!"
Dr.Navanath Pise, Belgaum, Karnataka, India
Mob:09480001091
"I am just a starter and I can tell that this course has given me the confidence to start fixed orthodontics treatment in my clinic."
Dr.Sanjay Kumar Singh, Karnataka, India
Mob:09986445864
"Good Experience. Gives the confidence to start fixed orthodontics."
Dr.Amish Doshi,
PO BOX 66576-00800, Nairobi, Kenya, Africa.
"Excellent! I feel I will be able to handle cases with more confidence."
Dr.Praful M Sanghavi, Kenya, Africa
Mob:00254202227725 (9.30 am to 4.00pm Local Time, Mon – Fri)
"Concise, precise insight into Orthodontics. Excellent course for the general practitioner."
Dr.Rashmi Raghavan, Bangalore, Karnataka, India.
Email: rashmiraghavan@yahoo.com
"Overall good experience and glad I did it!"
Dr.Sandhya Ramanujam, BDS, DDS, Bangalore, Karnataka, India
Mob:09880027728
"Good to start practicing orthodontics."
Dr.Krishna Mohan,Karnataka, India. Mob:09886668567 (8.30 to 4.30pm Local Time)
"There were lots of discussions which created confidence and enthusiasm."
Dr.Karthigeyan L, Ipoh, Malaysia
Mob:0060125684060
"It has been very useful. Now after attending the course, I have confidence in taking up orthodontics cases."
Dr.Shajahan V A, Saudi Arabia
Mob:00966547405286 (9.30 am to 9.30pm Local Time)
"It is a very good course to start orthodontic practice."
Dr.Dharmendra Gupta, Madhya Pradesh, India
Mob:09981720853
"Excellent and very Enlightening."
Dr.Mohammed Tukur Njidda, Kano, Nigeria, Africa
Mob:002348038345222
"Very Interesting and easy to understand for beginners."
Dr.Didier Rwamamara, Rwanda, Africa
Mob:00250784106487 (6.00 pm to 8.00pm Local Time)
"It was fun learning through the easy and interactive lectures."
Dr.Archana Singh, Ranchi, Jharkhand, India
Mob:09931162408
---
Youtube video of AFO Class in Progress