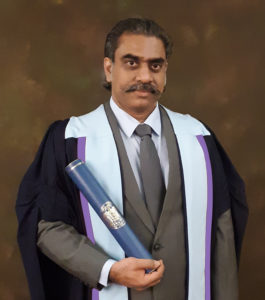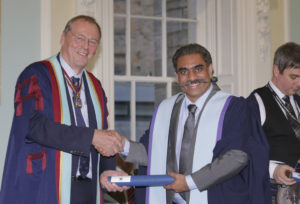 Dr Ravi Kumar MDTFEd, the Director of AFO and chief faculty, an alumnus of Government Dental College, Kozhikode, Kerala, India, has been interested in teaching, research and innovation in orthodontics. He is also the Course Director of AFO New York and Chief Mentor of American Academy of Advanced Dentistry, New York. He has published many scientific papers and authored a textbook in orthodontics for the undergraduate student. He has also been awarded the National award in India for his work.
He started his orthodontic practice in 2002 with the Begg's technique and switched to the MBTtm Straight Wire technique seeing the superior results and ease of practice. He started Academy of Fixed Orthodontics in 2004 for teaching orthodontics to GPD's. He is the Founder President of Indian Society Of Orthodontics For General Practitioners
He has lectured throughout the world in orthodontics and his online self starter courses are very popular. He has also developed a short course interdisciplinary treatment method, using orthodontics, prosthodontics and endodontics, ideally suited for adult patients, called the Realistic Treatment Philosophy (RTPtm) and is presently engaged in popularizing this. As the Director and chief faculty at AFO, his motto is to impart practical education in orthodontics to those interested in its practice. He says "Practical orthodontics, like in routine practice, is easy, especially so if planning for anterior correction with short course treatments in adults." He is also an expert in the Lingual STB system and has included it in his taught subjects.
Dr Ravi Kumar being awarded the National Award for Innovation by late Shri Dr A P J Abdul Kalam, former President of India.